Grocery MLM Software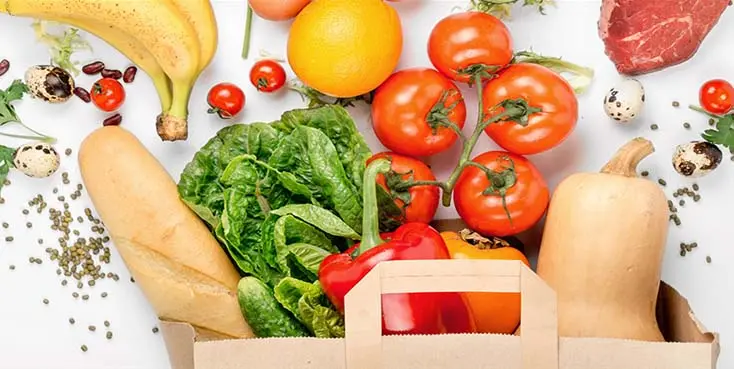 Advantages of Offshore Development Packages

Guarantee cost savings for Software Development


Expert and Dedicated technical staff and infrastructure


Hiring an Expert Software Developers easily work for you.


Full control over the project management in regular task reporting.


On time delivery software modules completion


Fully reduced the capital and operational costs by save more than 70%


Monitor the complete work quality and flow in daily work status.


Our Company maintains the privacy and confidentiality.


No Training and Infrastructure costs.


Faster response to your valuable queries, Hitech support for software industry


Our Software Developers adopts new technology fastly.


Access to well-trained and highly skilled man power


No investments and capitals needed.


Transforming fixed costs to variable costs and providing operational flexibility


Lower the service costs as compared with Onshore development companies


Easy to manage appropriate technical skills staff to meet your requirements
BuyASP.Net has been focused on selling the Online Grocery MLM Software with Delivery software, which is easy to customers ordering grocery items through website or mobile App and it provides various MLM plan implementation like Binary Plan, Matrix Plan, Trinary Plan, Unilevel Plan, Forced Matrix Plan, Board Plan, Australian Binary Plan, Auto filling Plan, Revolving Matrix Plan, Repurchase Model, Sunflower Model, Growth Plan, Generation Plan, Gift Income Plan, MLM Classified Plan, Salary Plan, Career Plan, Royalty Income Plan, Life Time Plan, Referral Income Plan, Affiliate Income Plan, Replicated Income Plan. Get the customized online grocery ordering and delivery software which is the fastest way to increase your business volume. Automate your on-demand ordering system with our online grocery ordering software. The software admin can keep track all of the customers, orders, dispatchers, delivery boys, staff management, admin management and their details who signs up for ordering from both the web and mobile app. Super admin can monitor the end to end settings and manage the grocery ordering business. Our Grocery Delivery Software and Mobile App supports all type of MLM Softwares.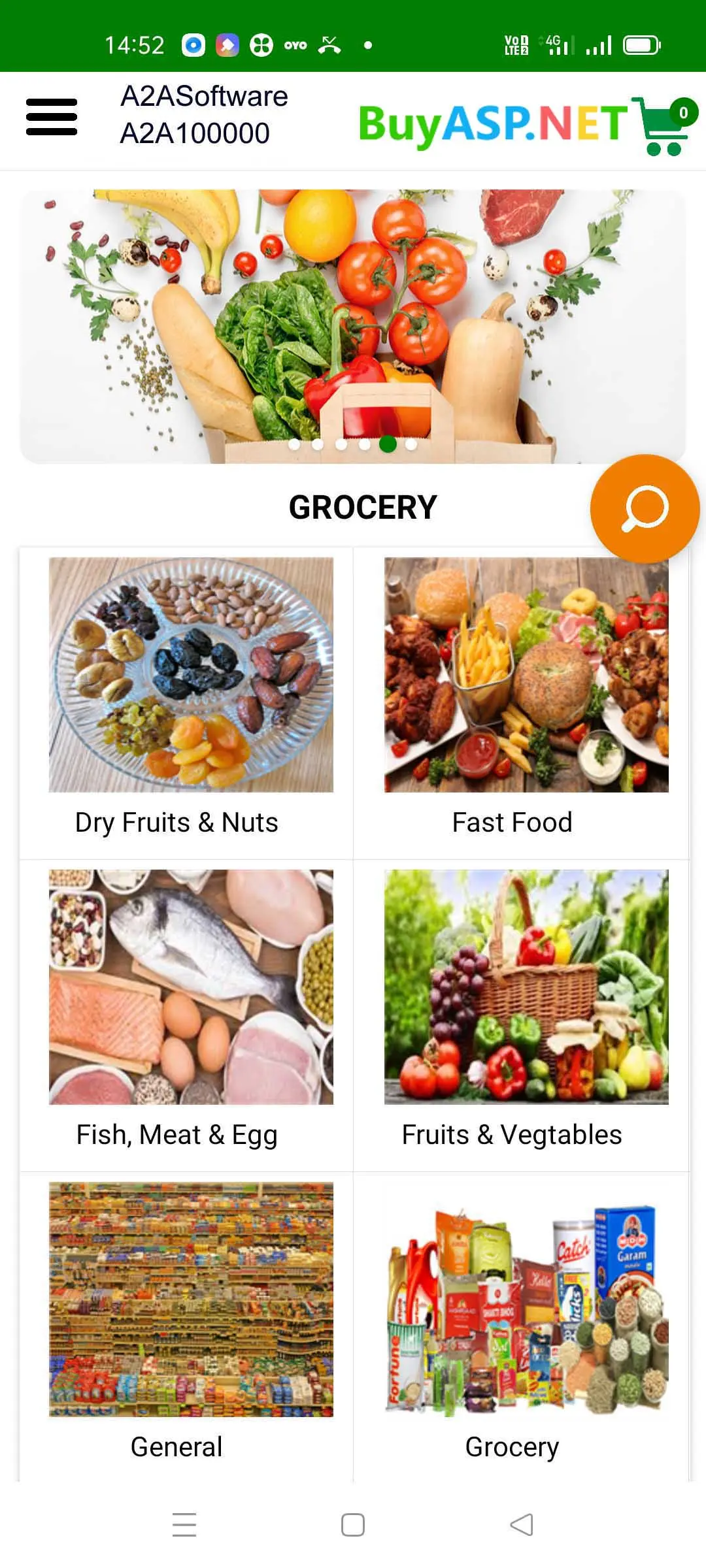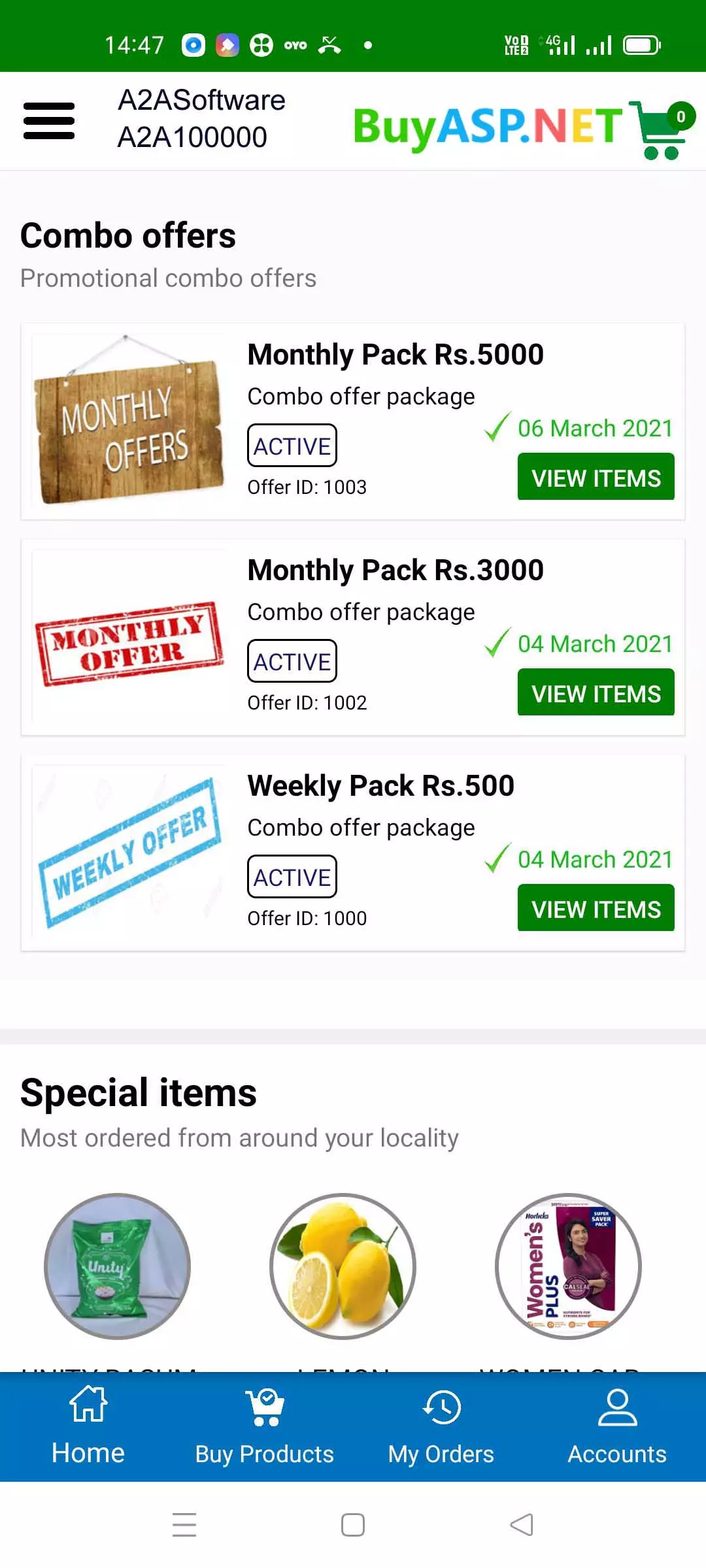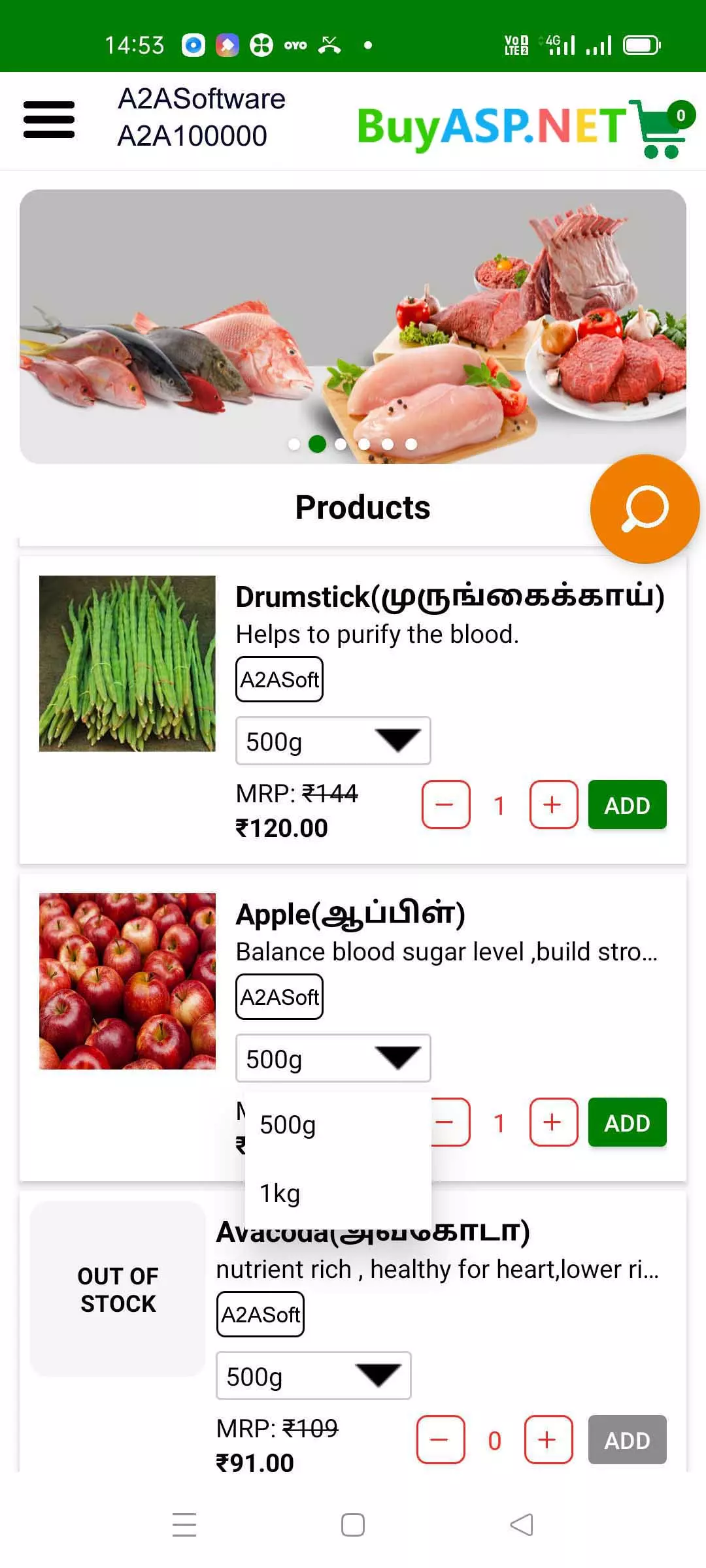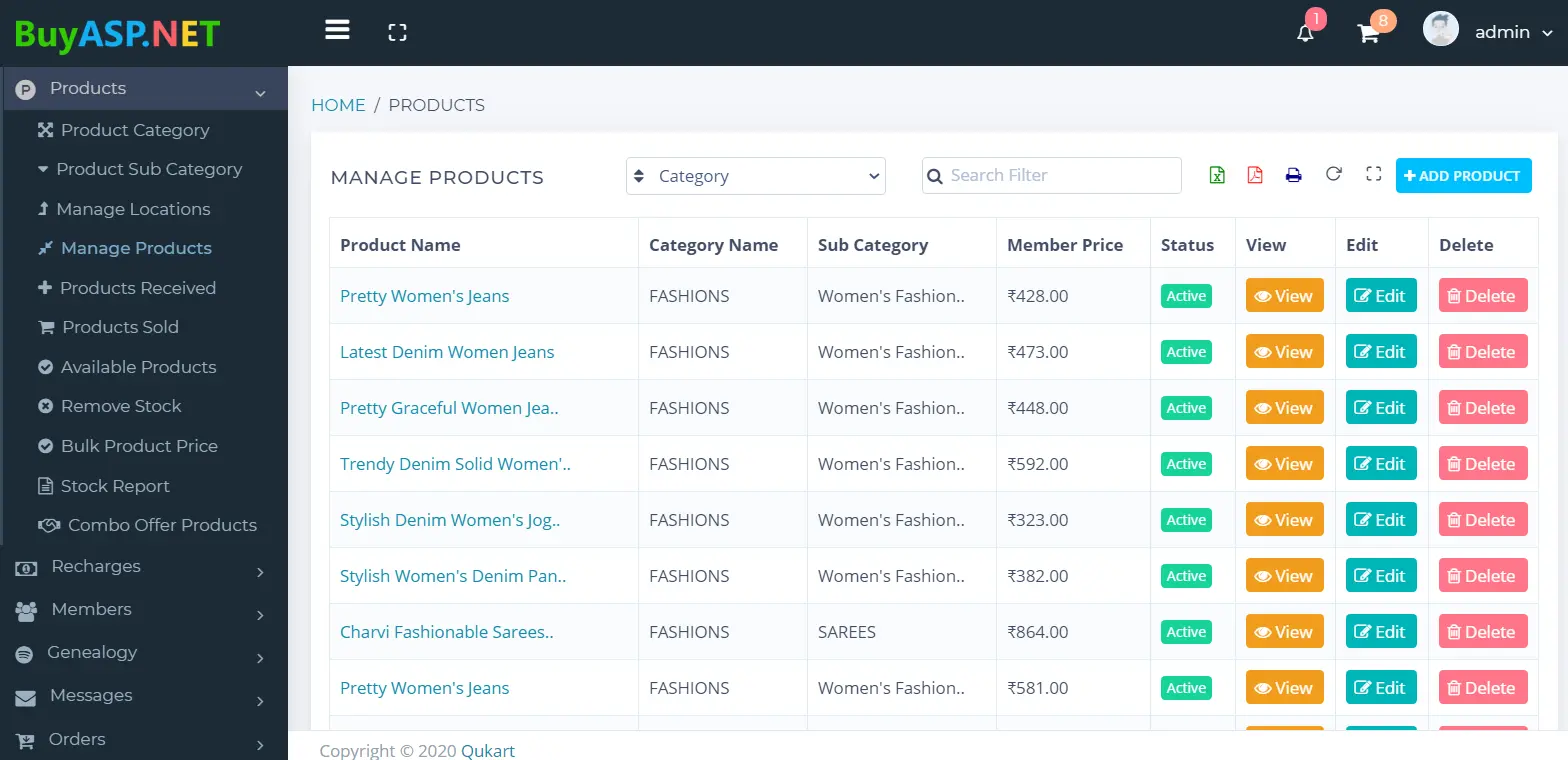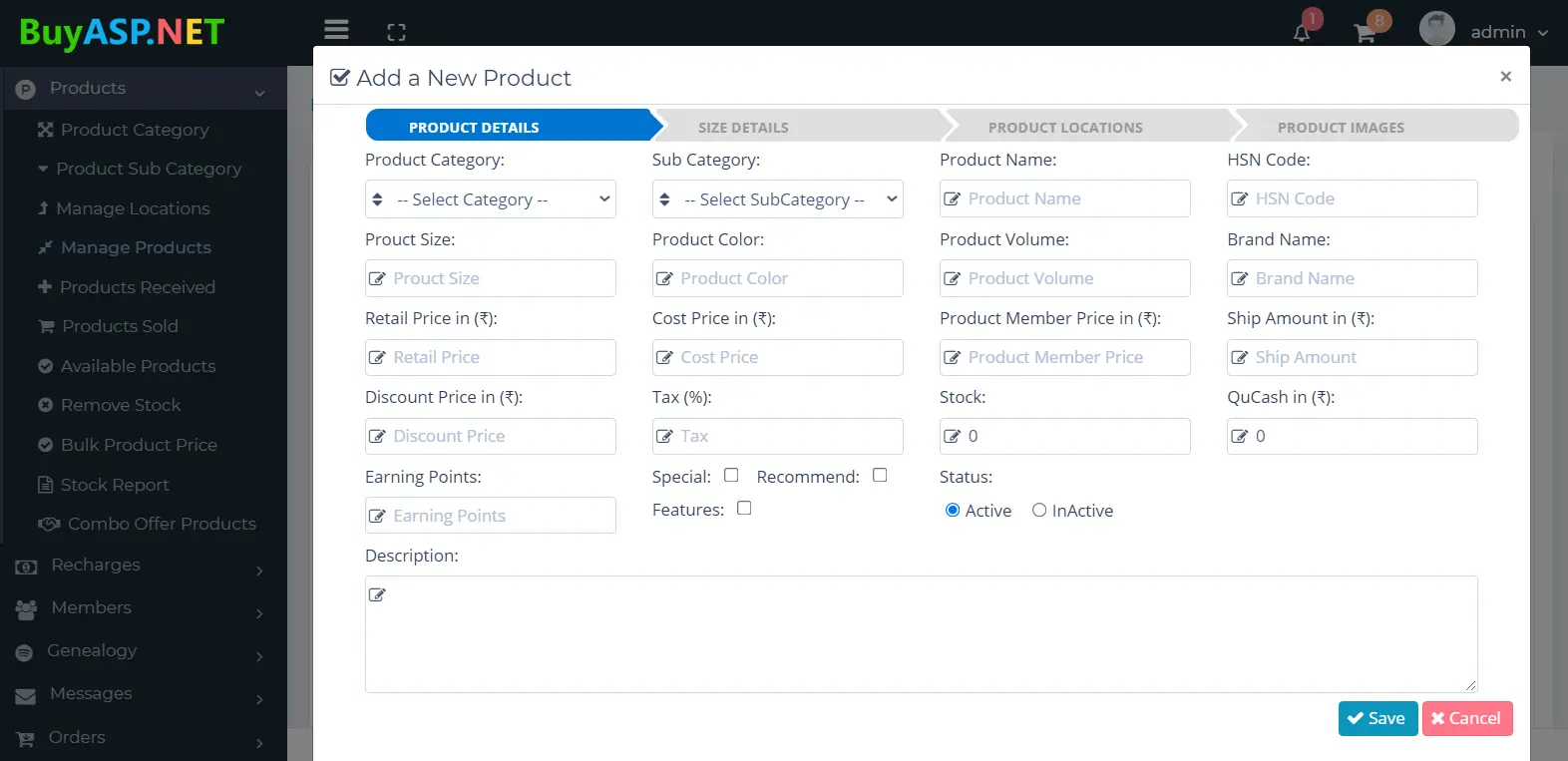 Customers
Customer can order the grocery online through website or mobile App. It is easy to find the grocery items using our Mobile App and place an order. Our grocery ordering and delivery application is provided with multiple features to the customers and it enables to filter the grocery items easily and make the grocery ordering and checkout easily through the Mobile App and can be track the orders and delivery system. The referer customer also can earn their income on each purchase of there downlines.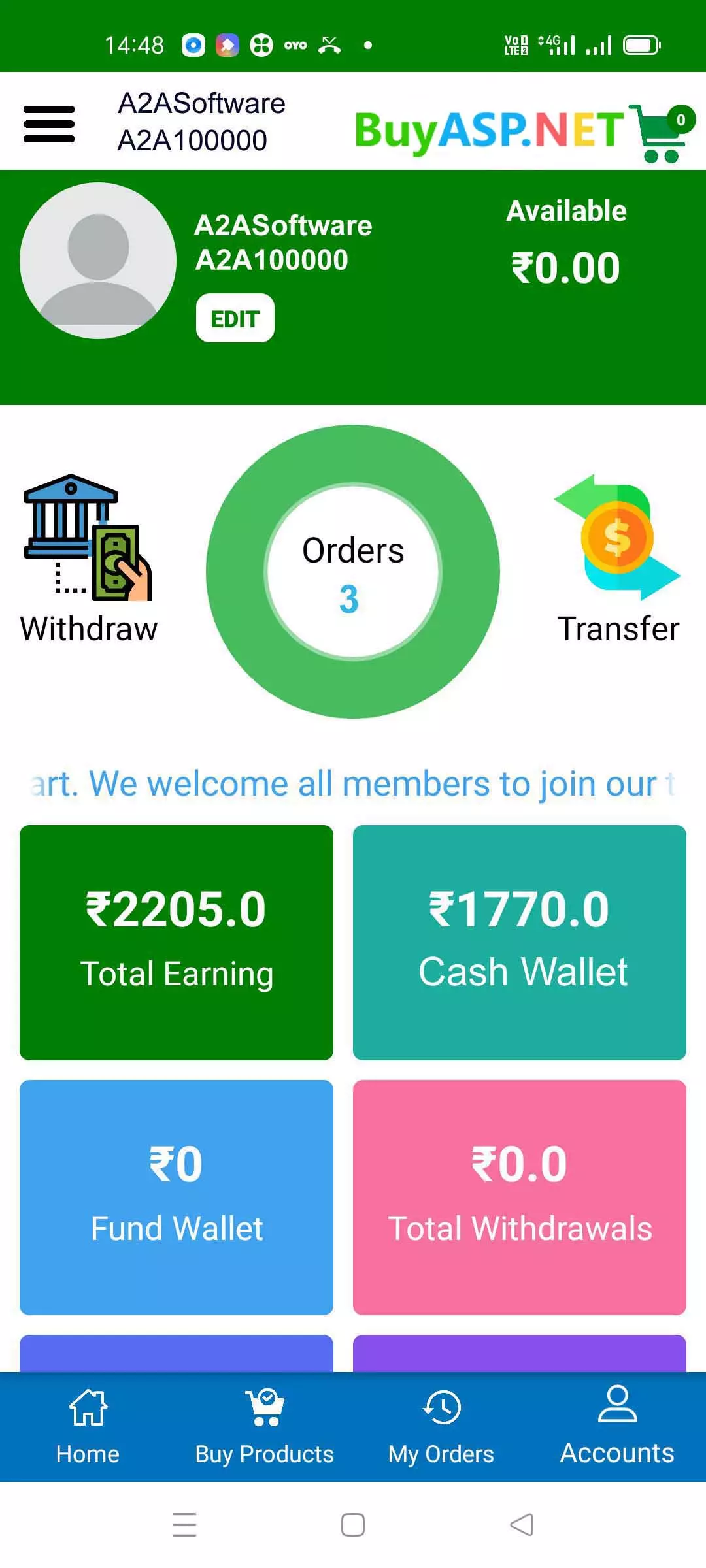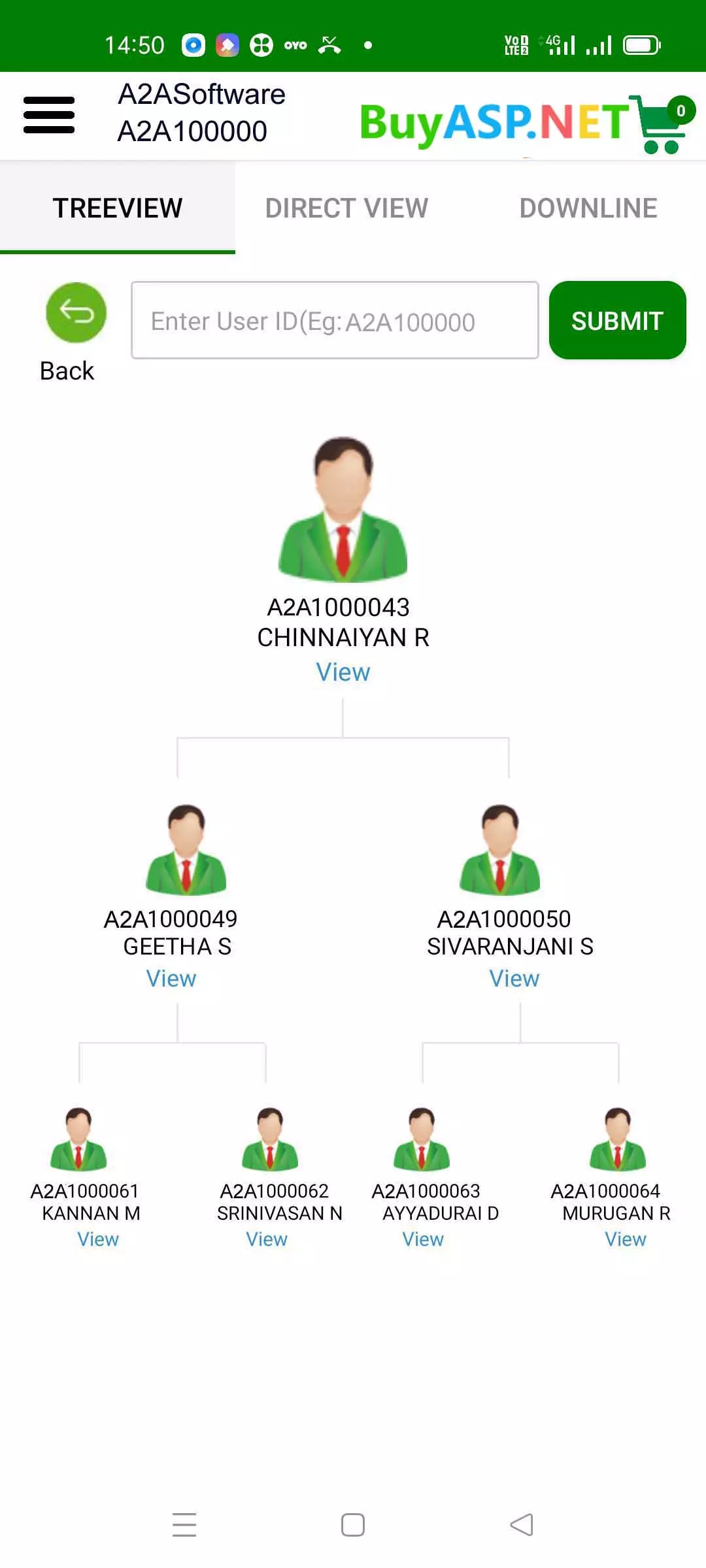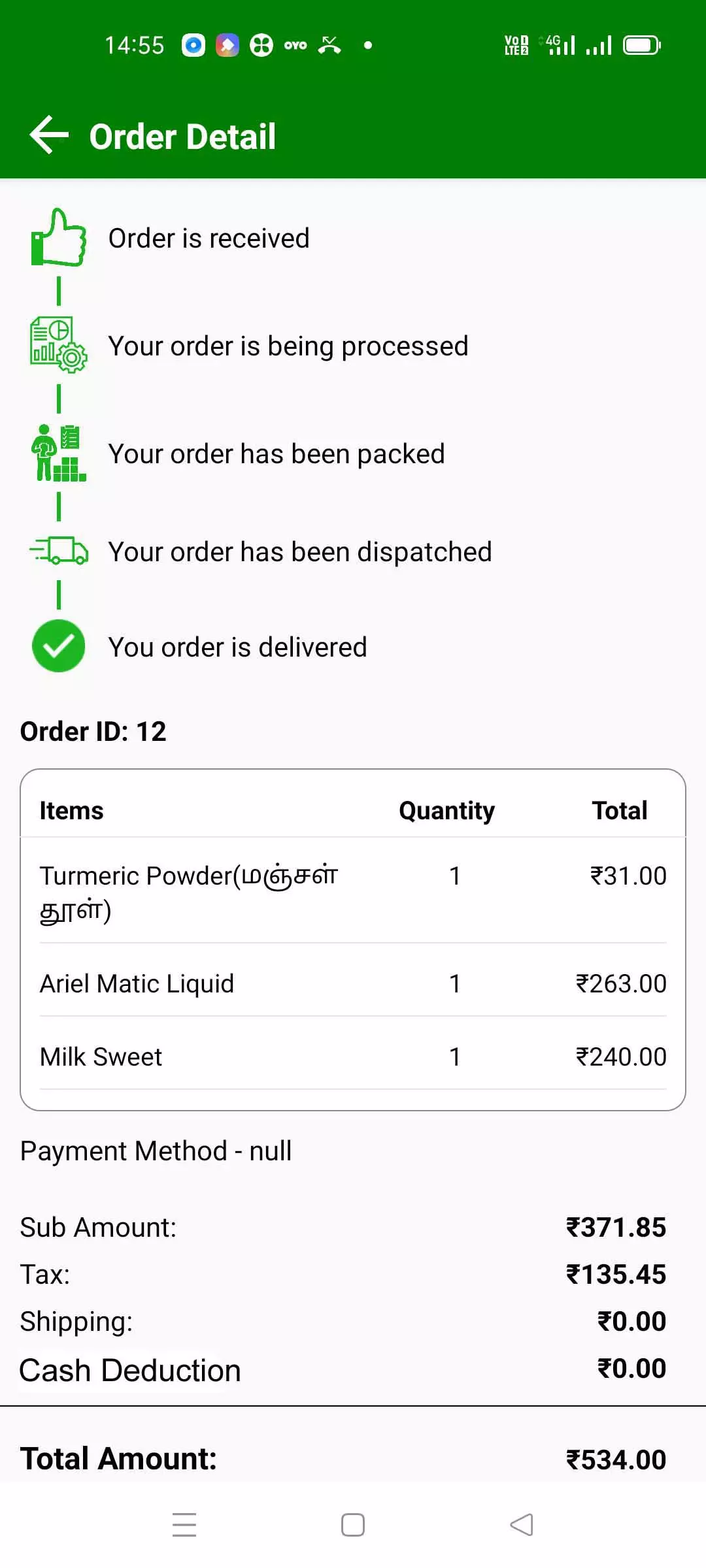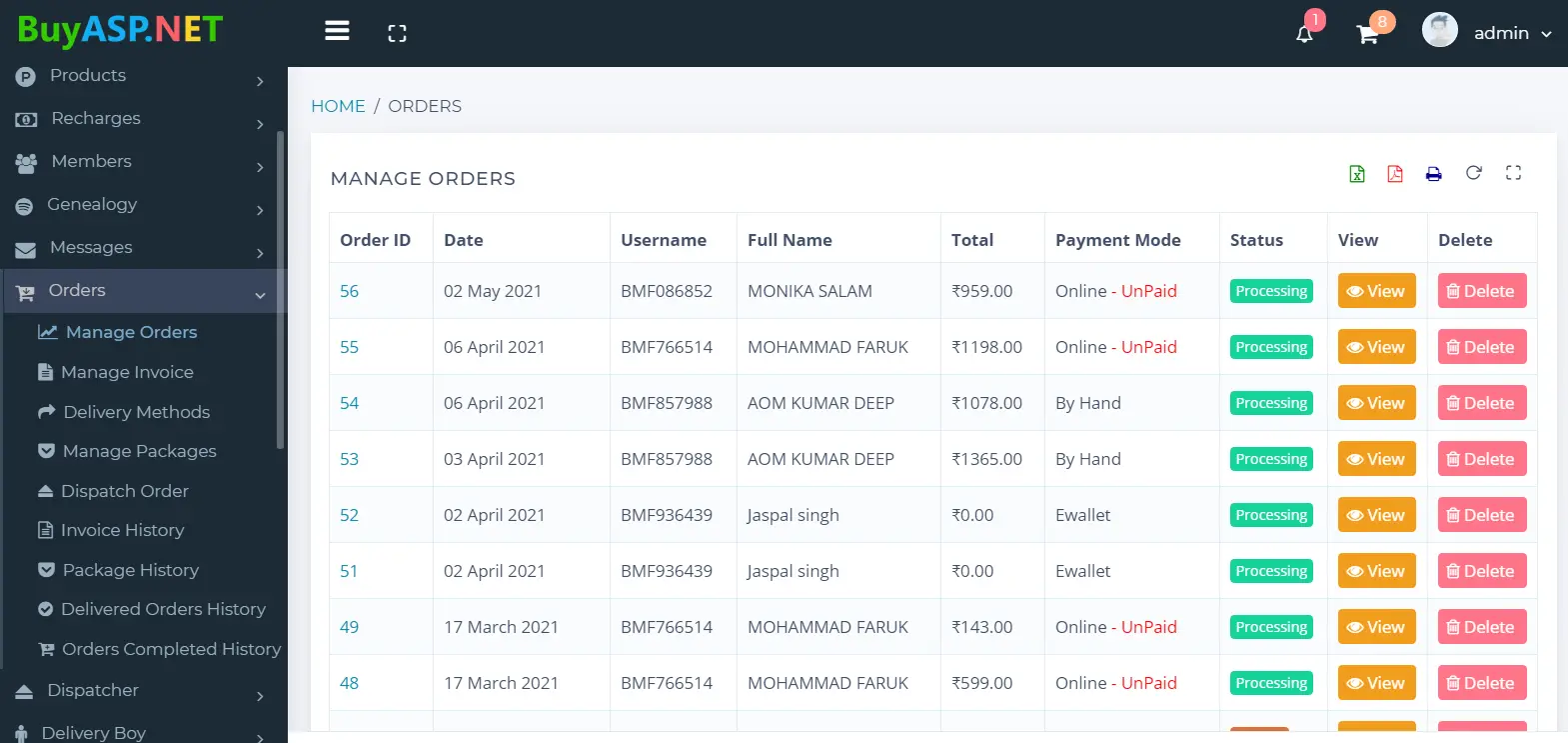 Other features in customer app - Mobile app

Manage Customers

Customer Profile

Bank Details

KYC Management

Appointment Letter

Message System

Orders Management

Orders History

Delivery Modules

Genealogy Treeview

Buy Products Web/App

Income Reports

Binary Income

Referral Income

Withdraw Fund

Fund Transfers

Wallet History

Payout Report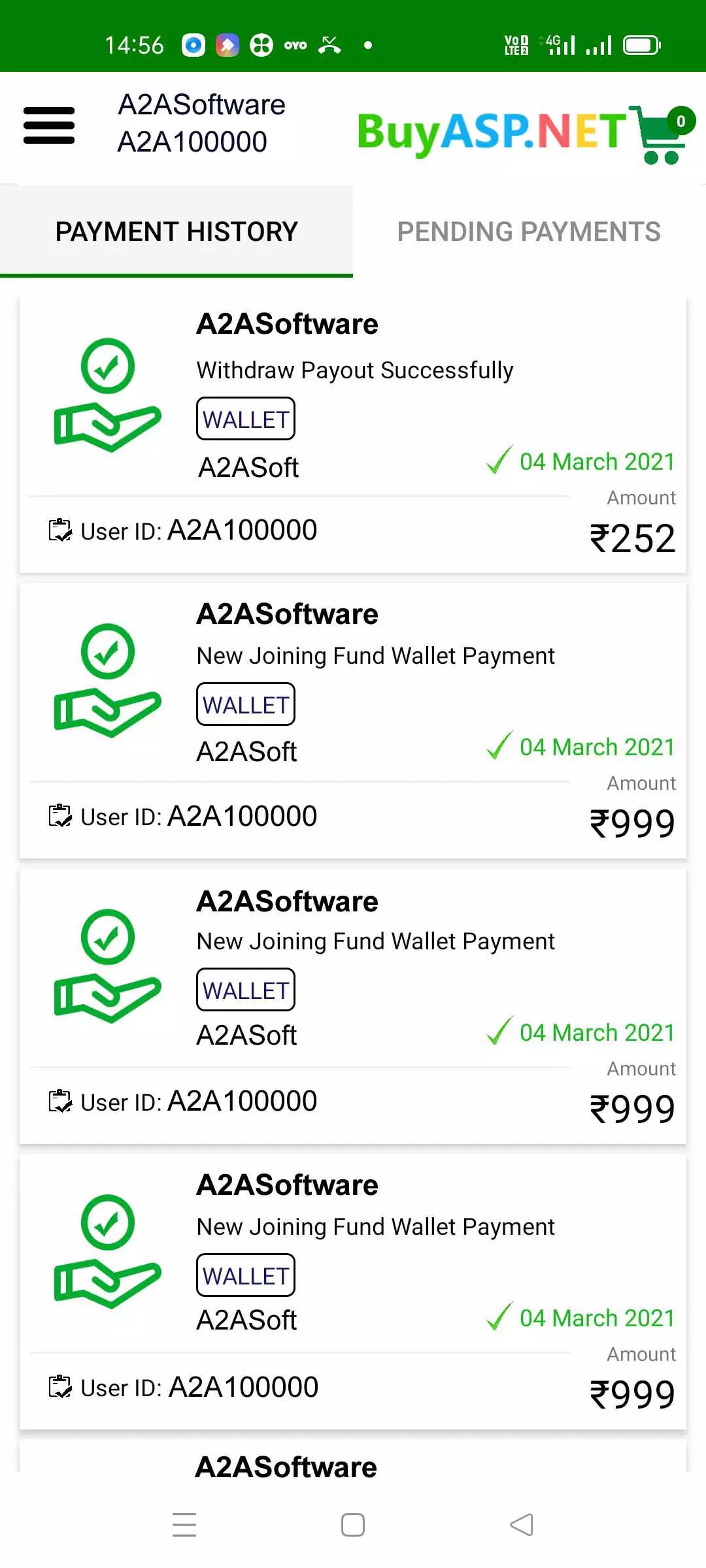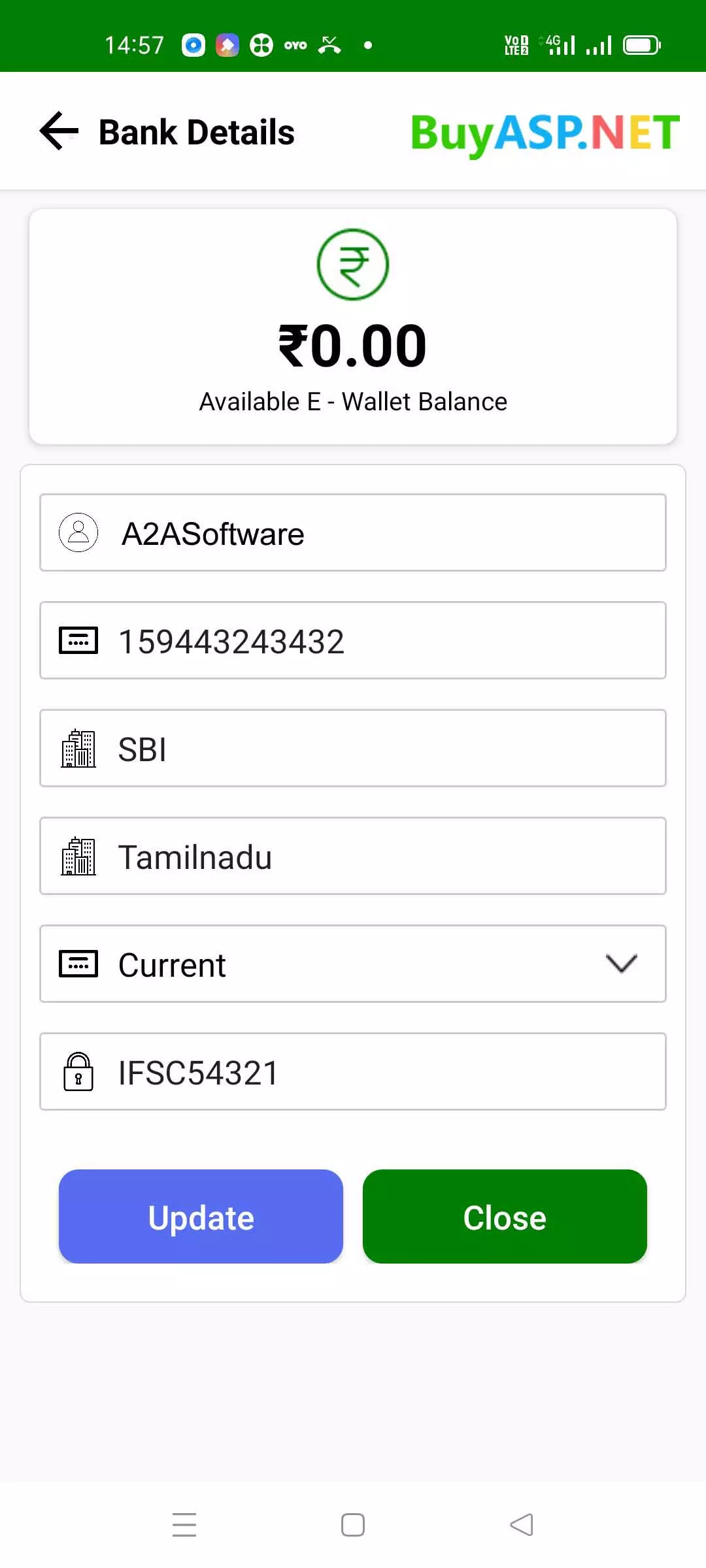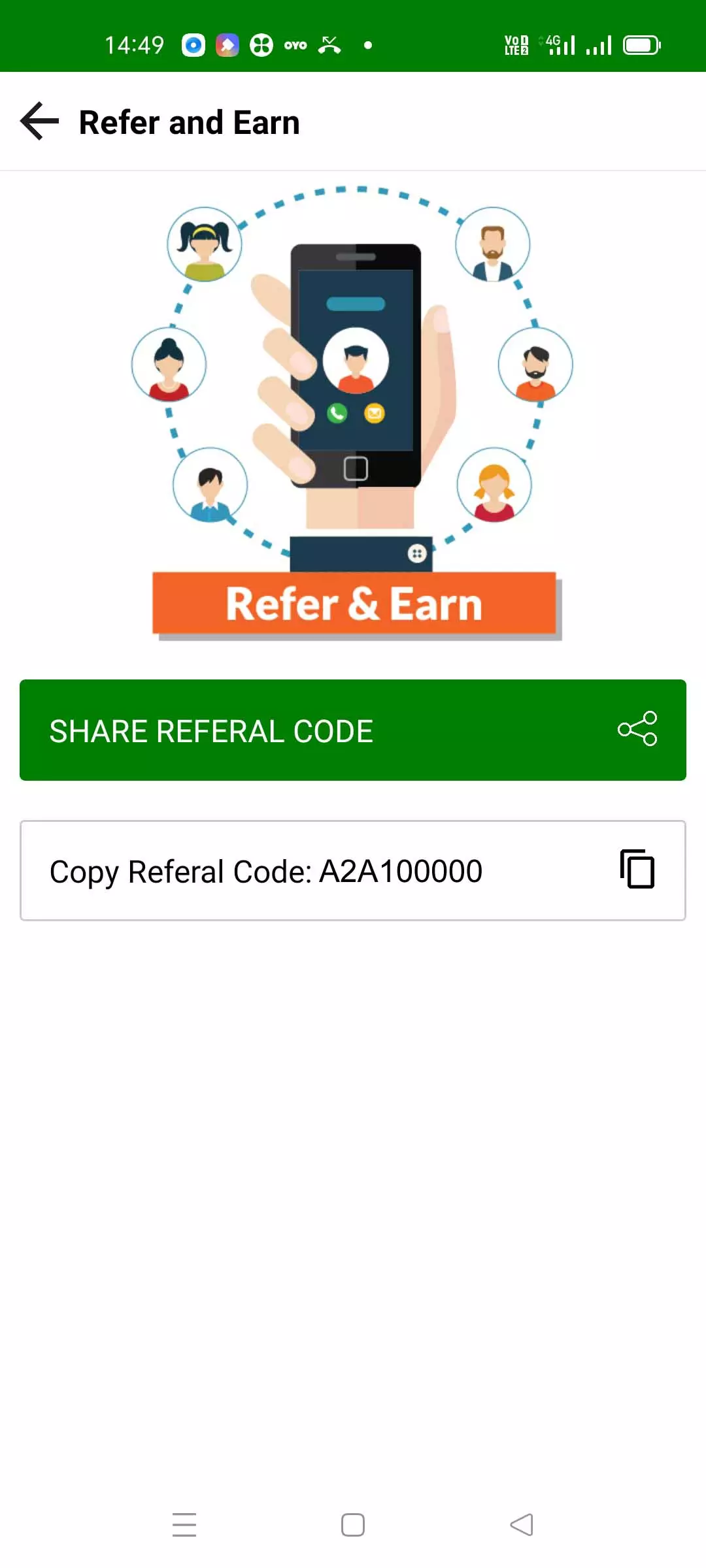 Delivery Boys
Our online grocery delivery software is an enterprise on-demand delivery management software, which allows you to manage and analyze end to end delivery operations in real-time. Our delivery application system lets you easily coordinate with the admin and the customer. The delivery staff receives an order request from grocery store regarding the customer order, location and time. which can be tracked real time on the map. It is simplify your delivery operation with our online delivery software and make your customer delivery operation quick, smart and on time and it satisfy all your customers with our online on-demand delivery software. We help in making your delivery operations simplified and easier with our delivery application software.

Manage Delivery Boys

Ready Order

Taken Orders

Delivered Orders

Return Orders

Funds Received

Funds Transferred

Funds Transaction
Place an Order
Give your customers the best features of search & filter for online ordering in a hassle free way. Ensure quick delivery at their doorsteps with restaurant ordering system.

Real-time Tracking & Updates
Allow your Customers to track their order and keep them updated when the status changes.

Payment Gateways Integration
Earn Revenues with easy payment integrations. Give your customers the freedom to make payment through wallets and cards with premier security.

Our online delivery software is an enterprise on-demand finanace management software, which allows you to manage easily.

Our Features
Unique plan to provide MLM solution to each clients.
All the Commission calculations are automated and it will reduce the time.
Client Confidentalty
Fully secure Login Panel
MLM Software is Fully Organized member and administration section.
Fully Secure Admin panel Management
Flexible and Redesign Facility
System Support Module
Real time web based Netwoking sotware
On Demand Payment Gateway and SMS
Customization According to Requirement
Capable For Multi tasking with Cheque Printing, E-Wallet, E-PIN Facility MLM Software is user friendly to all users.
MLM Software is Simple, reliable and easy to operate.
New Innovation for each clients
Global delivery at right time
Robust dynamic processes
Outstanding quality design at affordable prices
User-friendly features to members and admin users
Fully functional programming solutions
MLM Commission calculations or Statement generation within less minutes.

Grocery MLM Software With Delivery System
We Develop MLM software as per each client requirements in the Grocery Ordering and Delivery Software System. We are operating from last 15 years in this industry. This is our responsibilty to provide you a perfect solution for industry. We have a lot of satisfied clients in India and other countries. We at BuyASP.Net, find ourselves capable in all recent technologies, which may help your effective global presence with the aim of generating more business opportunities. These platforms are like Asp.net.

We have a team of highly qualified and experienced Software Developers & Technical support Executives. We have already worked with many MLM companies and successfully implemented MLM Software. We understand the every MLM company has a unique requirement when it comes to MLM Software. Where our responsibility is to project that uniqueness and make the Software/Website stand out from its competition. Our MLM Software is a product cum customised solution for handling the various activities of MLM Company like Registration, Confirmation, Product package / delivery, Genealogy- various type of tree with respect to plan, Commission calculation, Cheque printing, weekly report, payout report, set product and set product point etc. All this at a very affordable price. The company has long listing of the trustworthy clients, which comprise of more than 600 customers satisfied.
Grocery MLM Modules
Tools Used:-


ASP.NET 4.5, C#, MSSQL (WEB)


Windows Based Hosting Server


Native Android Mobile App

User Accounts:-


Super Admin Web Portal


Admin Web Portal


Customer Web Portal


Delivery Boy Web Portal


Dispatcher Web Portal


Dispute Managers Web Portal

Android Mobile App Code:-


Customer Mobile App


Delivery Boy Mobile App

Software Modules:-


Dashboard Information


Navigation Powers


Menu Powers


Activate Users Now


Manage Admins


Manage Company


Today Members List


Active Members List


InActive Members List



Manage Web Content


Manage Banners


Manage News


Manage Top Achievers


Manage Photo Gallery


Manage Advertisement


Manage Top Title Scroll


Manage Testimonial


Activated Testimonial


Deactivated Testimonial



KYC Verification


KYC Application


KYC List


Approved KYC


KYC Status



Product Category


Product Sub Category


Manage Locations


Manage Products


Products Received


Products Sold


Available Products


Remove Stock


Stock Report


Combo Offer Products



Manage Members


Welcome Letter


Change Password


Transaction Password


All Member Details


Member Bank Details


Block Member


UnBlock Member



Genealogy Treeview


Binary Treeview


Unilevel Treeview


Matrix Treeview


Direct View


Downline View



Messages


Inbox Message


Compose Message


Sent Messages


Reply Messages



Manage Orders


Manage Invoice


Delivery Methods


Manage Packages


Dispatch Order


Invoice History


Package History


Delivered Orders History


Orders Completed History



Income Reports


Binary Pair Report


Binary Income Report


Direct Income Report


Franchise Income


Franchise Monthly Inc


Franchise Referral Inc


TDS Report


ALL Income Statement



Generate Payout


Payout Report


Bank Payout List



WithDraw Fund


WithDraw Process


Pending Payments


Payment History


Cash Wallet Transfer


Cash Wallet History


Fund Wallet Transfer


Fund Wallet History


A2ACash Transfer Users


A2ACash Transfer History


Debit Users Fund


Debit Fund History


Member A/C Balance



Joining Pair Setting


TDS Setting


Admin Charges Setting


A2ACash Setting


Minimum Order Setting


Withdraw Setting


Fund Transfer Setting


Transfer fee Setting


Binary Capping Setting


Direct Income Setting

Reports:-


Pickup Sales


Delivery Sales


Charges Report


Customers Payments Report


Delivery Boys Report


Customers Count Report


Item Wise Sales


Last 6Months Sales


Shop Sales


All Members Report

Delivery Boy:-


Manage Delivery Boys


Ready Orders


Assign Orders


Taken Orders


Delivered Orders


Return Orders


Delivery Boy Commission


Collected COD

Dispatcher:-


Manage Dispatcher


Completed Dispatch List


Block Dispatcher


Unblock Dispatcher

Staff HRMS Payroll:-


Manage Staff


Staff Attendance


Leave Apply


Leave Approved


Earning Type


Deduction Type


Over Time


Salary Structure


Staff Bank Accounts


Generate PayRoll


Quick PaySlip


Detailed PaySlip


View PaySlip

Grocery Delivery MLM Software Source Code
Grocery Delivery MLM Software Source Code ASP.Net, C#.Net
Hire Skilled .NET C# Developers, Full Source Code 100% Sale, ASP.NET, C#, SQL. Monthly: $1200, Hourly: $7/hrs, 160 Working hours, 15+ Years. Customize Your Grocery Delivery MLM Software, Own Brand, Easily Adaptable, Flexible, Live Demo Available. Readymade Source Code Sale. Hire Now. ASP.Net Based Grocery Delivery MLM solutions, .Net Based Grocery Delivery MLM Software.
Grocery Delivery MLM System
Grocery Delivery MLM System. Hire Grocery Delivery MLM Software developers to provide remote assistance. We are a dedicated team of developers who are experts in grocery delivery mlm software development services. Our developers are focusing on Grocery Delivery MLM software in ASP.NET, C#, SQL. Grocery Delivery MLM Solution provider company solution offers Grocery Delivery MLM software
Grocery Management System
Grocery Delivery MLM Software. Hire Expert Developers With Grocery Delivery MLM Platform Development Experience. We have custom Grocery Delivery MLM software development experience combined with our strong business. Hire Grocery MLM Delivery software developers to automate your business process. We are top Grocery Delivery application development company help startups
Online Grocery Shopping Software
Grocery Delivery Management Software. Hire the Best Freelance Grocery Delivery Developer within 24 Hours. we connect you with top freelance Grocery Delivery developers, experts, software engineers, and consultants. Grocery Delivery MLM Software Development Company. Manage your business processes effortlessly with customized Grocery Delivery solutions. Hire C# Developer.
Online Grocery Shopping and Delivery Management Software
Grocery Delivery Software Development Company. Manage your business processes effortlessly with customized Grocery Delivery mlm solutions. Hire .Net Developer. Request for Proposal. Hire experienced Grocery Delivery professionals today. Hire the best Grocery Delivery specialists. Experienced software engineer able to manage your project in all steps. Own Your Source Code 100%.
Grocery Inventory Management Software Solutions
.Net Based Grocery Delivery Software solutions, .Net Based Grocery Delivery Software. Custom Grocery Delivery software development. Grocery Delivery Management System applications enable businesses to streamline the productivity. ASP.Net based Grocery Delivery MLM Software is an online Grocery Delivery Management System and sales tracking application for Small Business to Enterprise.